In the Summer of 2019, EV owner and enthusiast Stuart Wright visited The EV Show at The British Motor Museum, Gaydon [1] where he first saw, and was very impressed with the new MG ZS EV, being exhibited there by Miles Roberts of Chorley Group [2].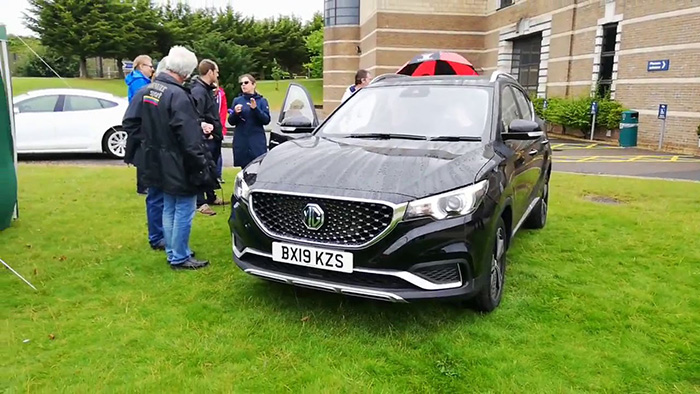 During the journey home, expecting that the car would be popular, being feature-rich and having a launch price of less than £21,500 (for the first 1,000 sold [3]), he considered launching a new forum for fans of all MG electric vehicles.
On seeing that the MGEVs.com domain was available, he immediately registered it, and within a couple of days, the forum was up and running.
The MG ZS EV was indeed popular and has been joined by the MG5 and MG4 which have also proven to be very popular. The MG5 was the 8th best selling EV in the UK in 2022, close behind the Polestar 2 and Mini Electric [4].
Stuart Wright is a director of M2N Limited [5] which owns MGEVs, ORAEVs and AVForums. He launched AVForums in 2000 [6] and so has more than two decades experience of forum management.
[1] https://www.britishmotormuseum.co.uk/news/british-motor-museum-to-host-electric-vehicles-festival
[2] https://www.linkedin.com/in/miles-roberts-73625069/
[3] https://www.driving.co.uk/news/new-cars/2019-mg-zs-ev-price-sale-date-electric-range-details/
[4] https://www.thecarexpert.co.uk/the-uks-best-selling-electric-cars-of-2022/
[5] https://find-and-update.company-information.service.gov.uk/company/03997482
[6] https://www.avforums.com/pages/about-us/#:~:text=%22Launched%20in%202000%2C%20AVForums.,Visual%20discussion%20in%20the%20UK