Administrator
Staff member
Joined

Aug 7, 2019
Messages

1,085
Reaction score

863
Points

116
Driving

Not an MG
This week, we talk about warm weather range and other hot topics from the forums
Warm weather range
New owners are enjoying the longer range than they've previously experienced
Thought when I spotted 200mls range I'd suddenly hit the jackpot so took a pick But as soon as I touched the steering wheel it suddenly reset to 163 😥 Can't complain it's still 163 lol I'm delighted with that to be honest one stop from home to Glasgow, will be one stop getting down to...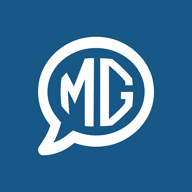 www.mgevs.com
John's News from Norway
Public charging prices to rise
Cost of Charging to Rise
InstaVolt has decided to raise its prices after the government clarified the VAT levied on power for battery-powered cars.
The HMRC brief made clear that the "de minimis" provision, which sees VAT reduced to five percent for "small quantities of electricity" does not apply to electric vehicle charging. According to HMRC, that provision can only apply if the supply is feeding a house or building on an "ongoing" basis and amounts to less than 1,000 kilowatt hours (kWh) a month.

As a result, the memo clarified that electric vehicle charging through charging points in public places should be charged at the "standard" rate of VAT. With no exemptions or relief allowed for electric vehicle (EV) charging, that means VAT should be charged at 20 percent.

With that in mind, the company increased its pricing on May 27, raising its 'base rate' from 35p per kWh to 40p per kWh. The firm claims it will not profit from the price hike, saying the increase is "entirely attributable to VAT, which will all be passed to HMRC".
BP Pulse has also put its charges up (though not necessarily because of this)

From 10 June, costs are as follows:

Drivers using contactless credit or debit cards will pay 26p/kWh for pulse7 units (up 1p/kWh), 35p/kWh for pulse50 (a 5p/kWh increase) and 42p/kWh for pulse150, which is unchanged.
Registered users paying via the app will be charged 20p/kWh for pulse7 (up 4p/kWh) and 29p/kWh for pulse50 (a 4p/kWh increase) and 42p/kWh for pulse150, which is unchanged.
Drivers paying the £7.85 monthly subscription will pay 16p/kWh (a 4p/kWh increase) for pulse7, 23p/kWh for pulse50 (an 8p/kWh increase) while pulse150 remains at 27p/kWh.

The company said price increases this month will enable ongoing investment in the network, including the roll-out of new ultra-fast charging 'hubs' which will launch later this year.
Last edited: